What Is Study Tour Program?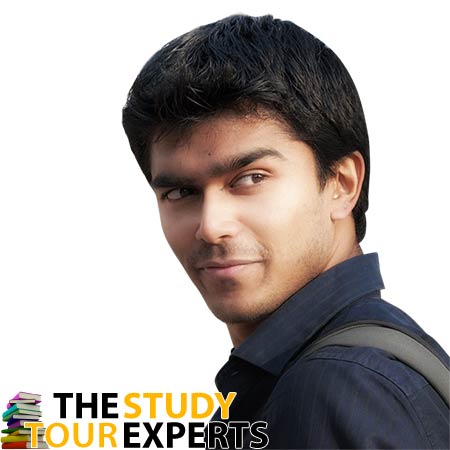 Study tours combine travel and study in order to maximize students' learning experiences. While the program may be customized to meet specific business and industry needs, they are ideal for students who want to gain a deeper understanding of their field of study. Read on to learn more. Below, you'll find an overview of study tour programs and what they have to offer. You'll also learn how they can be beneficial to your education. Here are three of the most common study tour types and what they can do for your career.
Study tours are an effective tool for experiential learning
Study tours offer an opportunity for students to see life from a different perspective. Some study tours allow students to immerse themselves in a different culture or socioeconomic status. By learning firsthand about life outside the classroom, students will develop a greater understanding of the issues that face other people and cultures. Study tours also allow people to meet new people and gain insight into different cultures and practices. In fact, study tours are an excellent way to gain a new perspective on current issues.
In addition to providing a hands-on learning experience, study tours also offer a chance to engage students in real life situations. In the classroom, students may apply their knowledge to hypothetical situations, but a study tour forces students to face real-life problems and come up with creative solutions. Students learn through this process, and it can be enjoyable, exciting, and even fun. Learning should be a natural part of a person's life.
They combine study and travel
The best Study Tour programs blend study and travel in a unique way. Faculty leaders have a clear understanding of what students expect of them, and can incorporate extended free time. These free times are crucial in ensuring students get the most out of their travel experience. It's also important to understand how much responsibility they will have during this time. Study tour faculty should communicate these expectations clearly to students before they begin the program. Students should also feel free to make their own plans during these time periods.
These programs can be a great way to enrich your college life and achieve academic goals. By combining study with travel, students can experience different cultures, learn from locals, and make new friends. This is a great way to learn more about a new culture while advancing your career. Whether you're pursuing a degree program or studying for a new job, Study Tour programs combine study and travel to maximize both the experience and the benefits for students.
They can be tailored to specific industry and business needs
A study tour is a unique learning experience that blends education with travel. The program is customized to meet the individual interests of the participants. A study tour can last five to ten days. This can be a valuable experience for students as well as professionals in any field. Faculty leaders can help to create a custom experience for students. If you are looking for a unique way to learn about a specific industry, contact 212F.
There are many benefits to study tours. Students can learn from their colleagues and make new friends while on the trip. In addition, it boosts their productivity as they will return to work feeling refreshed and connected with their co-workers. Ultimately, study tours are an investment in the future of your business. The time and money spent on study tours is well worth the results. They will increase employee retention and create a positive workplace culture.
They can help students appreciate their field of study
Taking a study tour is a great way to appreciate your field of study and realize the interaction between your discipline and the rest of the world. It can be difficult to fully appreciate your chosen field without spending time in other countries and experiencing different culture and language. A study tour can help you appreciate your field of study by opening up new doors and enhancing your knowledge. Study tours also offer an excellent opportunity to meet new people and learn about their lives.
When planning an educational tour, take the time to observe and evaluate your students' progress. Multiple-day tours give you the ability to measure their growth and progress. Look for evidence of field work, detailed field notes, the use of scientific terminology, and labeled photos. Having hands-on experiences in your field of study will make your learning colorful and memorable. It can also be a great way to inspire your students to continue your studies.